If you are not a member of a caving club, but you want to explore a real, non-tourist cave then you can request a guided cave trip. The best way of doing this, is by contacting the VVS, who will send your request to all Flemish clubs, including Spekul. You can also contact us directly (see below). Be aware that we are not a commercial organization. Chances are that we won't be able to find volunteers to guide your trip.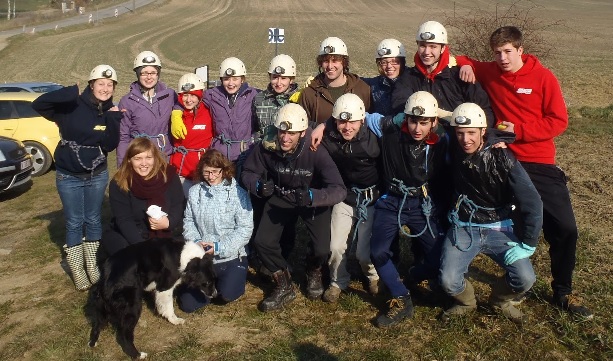 Request
When you want to request a caving trip guided by Spekul, you need to send a mail to . Please mention the following things in your mail:
the amount of people joining trip,
what kind of group it is (scouting,

colleagues

, friends, ...) ,
the age

categories

and whether there are minors in the group,
one or multiple proposed dates on which you want to go caving (multiple dates increases the chance that guides are available),
a short motivation might be useful as well,
other things you think we should know.
When the request is approved, we will start searching for club members who want to be a guide on your trip. We will contact you when we have found sufficient guides.
When the date is set, you will need to give us a final list of participants, with full name, address and birth date so we can arrange the insurance.
A guide from the club will inform you about what you will need to take with you on the day itself, but you can already take a sneak peek here.
Cost
A guided trip will cost you € 4 per person to rent material from the club (helmets and harnesses), € 60 per guide as a reimbursement of expenses for the guide and € 8 per adult or € 5 per minor guided person guided person for the insurance (obligatory). A group always needs at least two guides and cannot be larger than 10 persons (excluding the guides). You need to organize your own transport.